There is a great teardown of Google Glass here, at catwig.com.
They also have a picture of one of their folks, Star Simpson, wearing Google Glass. You can see the yellow square of her screen in the prism.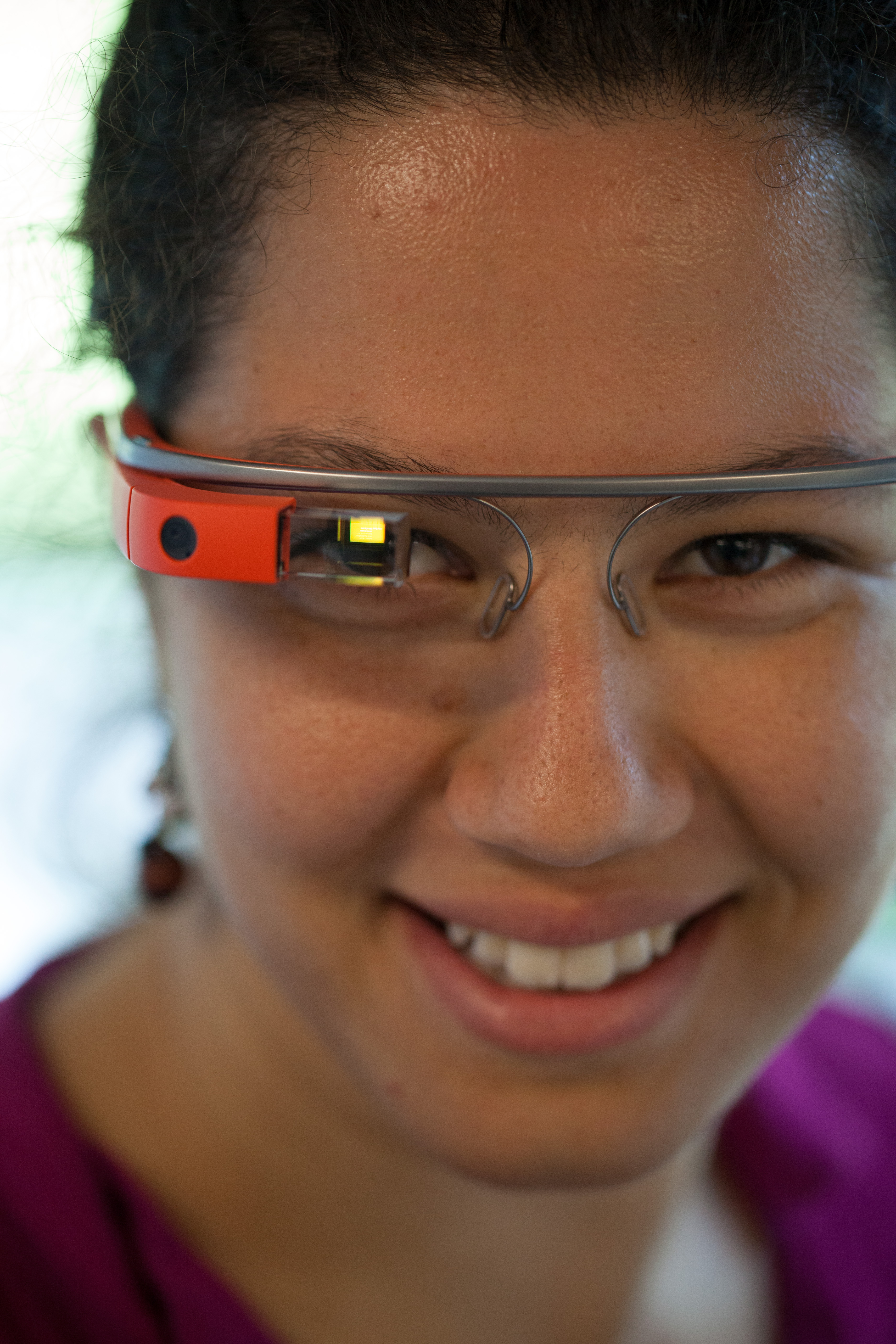 It's a pretty high-resolution picture. By which I mean, here is what she's looking at:
It's a menu screen. It says something about glass on the left, and the options on the right are:
take a picture
record a video
get directions to…
send a message to…
make a call to…
As high-resolution cameras are getting to be cheaper and therefore more ubiquitous, the ability to see what people are doing seems like it could become a big enough issue that Google should address it if Glass ever takes off.